11.2.

Classes¶

The objects we've seen and used thus far have all had specific types, and any given object type has a consistent definition across all objects of that type. Every DataFrame contains the same set of methods and attributes, every String object works the same way, and every File object can be used just like any other. The consistent set of functionality within an object of a given type must be defined somewhere. That's where classes come in.

A class defines a type of object. It specifies what attributes any object of that type will have and what methods it will have. A common analogy is to think of classes like cookie cutters and objects like cookies made from them. Each cookie cutter defines the shape of a particular kind of cookie, and it can be used to make one cookie or many cookies with that shape.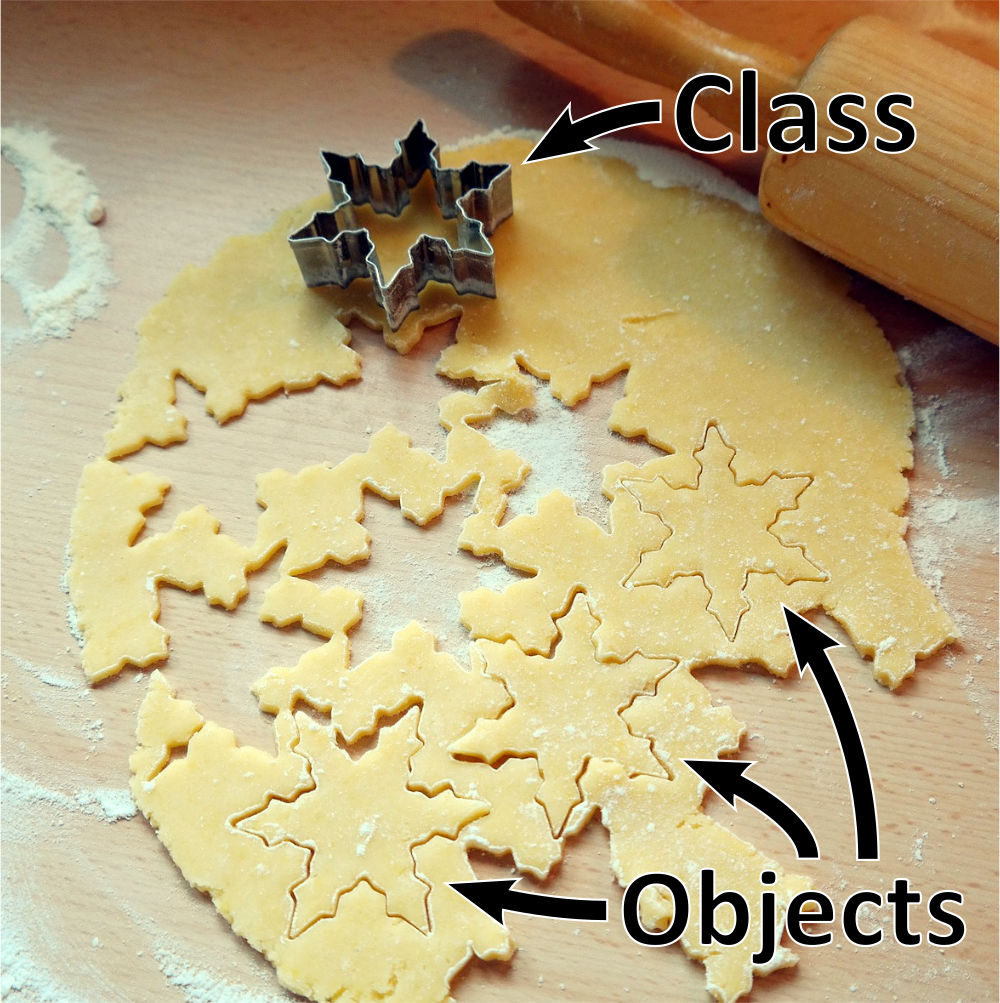 We often call each object created from a given class an instance of that class, sometimes referring to the variables that hold those objects as "instance variables." For example, if df is a DataFrame object, we could also say that df is an instance of the DataFrame class.